(800) 977-5623
Proudly Providing Reliable Transportation Solutions for Over 20 Years
Alliance Trucking Inc. is committed to providing reliable and fast logistics service for your shipping and distribution needs.
Our professional sales and dispatch team will ensure your freight will be delivered safely and on time.
Dedicated and knowledgeable representatives want to earn your business by finding the most efficient and reliable carriers for your freight requirements at a competitive price.
Customer satisfaction is our highest priority. You can expect our team to go above and beyond to ensure your business needs are met.
"United by Association to Achieve a Common Objective"
Nestled in the Rogue Valley of beautiful southern Oregon, Alliance Trucking Inc. was established in 1996 by Rhonda Barry. With 10 years of sales and dispatch representative experience, Mrs. Barry employed her dedication and tremendous work ethic to develop and grow Alliance Trucking Inc. into a highly respected and successful transportation and logistics corporation.
Maintaining and securing a robust future is a team effort headed by Vice President Whitney Sinks. Starting with the company over ten years ago, Mrs. Sinks' exemplary work ethic and capability earned her a position in management. She is dedicated to moving Alliance forward by adhering to the core principles – professionalism, reliability, exceptional customer satisfaction, and integrity – that turned the corporation into a success.
Alliance wouldn't be a leader in the transportation and logistics industry without a tremendous staff. Our sales and dispatch team have years of experience and are dedicated to ensuring that the solutions we provide are tailored to meet your unique transportation needs and logistical challenges.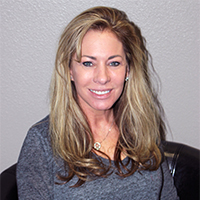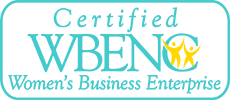 Join Our Team!
Alliance Trucking, Inc is looking for experienced transportation brokers who have a minimum of one (1) year experience and an account base to join our team. If you meet these qualifications, we want to hear from you!
Ask About Our Sign-On Bonus
Send Resumes to:
Alliance Trucking Inc.
1209 Stowe Avenue
Medford, OR 97501
wsinks@alliancetrucking.com