"Alliance has helped my business grow with their quick response and affordable prices on hauling. I just contact Scott Whitford and he gets the job done. It's that simple."
"Alliance delivered on a project that required special attention – four loads that needed to be picked up quickly because of weather conditions – the loads were dispatched, picked and delivered before promised date at great rates."
"Greg Ferr's expertise in his field, knowledge of heavy equipment, and commitment to get the job done in a timely manner is a great asset to our company in getting everything on site by the start up date required. We will definitely be using Alliance Trucking Inc. for our future hauling needs."
"I highly recommend Karla Craft at Alliance Trucking when it comes to getting your freight shipped. For the past 5 years, she has provided me with excellent customer service and professionalism. She gets the job done quickly and communicates with precision."
Need to ship something?
(800) 977-5623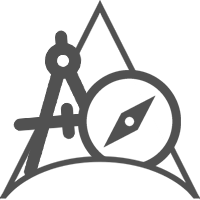 CUSTOMERS

CARRIERS
CAREERS
We Provide Transportation Solutions
We are committed to finding the most efficient scheduling and best pricing for your shipment.
Our team sets high standards of reliability and safety to ensure your shipment arrives on time and in excellent condition.
With over 20 years of experience in the transportation and logistics industry, you'll discover Alliance lives up to its name.
Put our experience and resources to work for you to satisfy your shipping needs.
We Value Professional Drivers
The best carriers haul for Alliance Trucking Inc.
Long-Haul Truckers
Equipment Haulers
Government Contractors
Team Drivers
Specialized Carriers
Ask About Our Quick Pay!
Carriers Find a Load Here
Join Our Team!
Alliance Trucking, Inc is looking for experienced transportation brokers who have a minimum of one (1) year experience and an account base to join our team. If you meet these qualifications, we want to hear from you!
Ask About Our Sign-On Bonus
Send Resumes to:
Alliance Trucking Inc.
1209 Stowe Avenue
Medford, OR 97501
wsinks@alliancetrucking.com